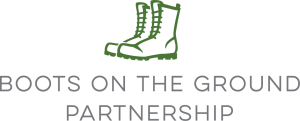 Go With Us
The Boots on the Ground Partnership Program exists to bring love and hope, through the Good News of Jesus Christ, to some of the darkest and most desperate situations the world over. The financial support provided through this partnership enables House of Destiny to put boots on the ground to physically minister to those most in need all over the world.

We Stand With Israel
The Israel Partnership furthers Kim's legacy of outreach to Israel and to Jewish people all over the world by supporting practical ministry in Israel and through Jewish missions. Israel is Forever, and we believe that our continued support is an act of obedience blessed by God.
(Genesis 12:3)
Jewish Ethiopian refugees brought across to Israel for relocation were in desperate need.  House of Destiny partnered with the International Fellowship of Christians and Jews in building a magnificent community playground for the children in an Ethiopian absorption center in Jerusalem.